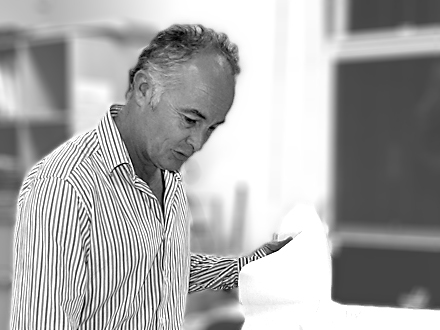 MICHAEL SHAW
Director | Relevant Building Surveyor
Mike set up Red Textas 20 years ago after working for 8 years in local government prior to that (Former Councils Caulfield, Brighton and Warrnambool). He remains the company general manager and our relevant building surveyor- effectively the person responsible for authorising and approving all our building permits administered under the provisions of Building Act.
As the relevant building surveyor, it is Mike's role to delegate duties within the organisation whilst being personally involved with each project. To do this, he has developed an expert team of staff and maintained the same 'hands-on' approach. He still regularly carries out site inspections and answers phone enquiries/ company emails on demand. He spends the bulk of the day assessing new job applications, writing reports and carrying out duties required under the Building Act. He makes himself available to meet with architects, building consultants and other persons related to the building project whenever necessary. This will often enable the project application to advance in a timely manner, help to overcome a design or on-site problem or even result in a construction cost saving!
Mike has been fully qualified (unlimited) building surveyor since 1994. He completed his Degree in Building Surveying at Swinburne University in 1992. He has been member of the Australian Institute of Building Surveying for 21 consecutive years.
He is married with two young kids and has interests in golf, surfing and fitness. He won't be giving up his day job !
MARTIN BEECH
Unlimited Building Inspector / Building Code Consultant
Martin has been a part of the Red Textas team since 2002. He is married with 3 busy kids and lives in the local Bayside area. He came from a trade background in brick laying and demolition.
Upon joining the Red Textas, Martin trained up as building inspector and successfully completed the Diploma of Building Surveying and Advanced Diploma of Building Surveying. This enabled him to register with the building practitioner's board as a Building Inspector (unlimited). He is also member of the Australian Institute of Building Surveying.
Today, Martin is our senior building Inspector at Red Textas responsible for supervising other staff and carrying out on site building inspections (residential and commercial). His reporting role means that he works closely with the builders and the relevant building surveyor. He is also the person most likely that we turn towards to investigate any 'unusual' site issues and assist with any job 'rectification'.
Martin often wears 'two hats' within the business, by acting as an assistant to the Relevant building surveyor. This involves providing client advice, assessing new job applications and reporting to the RBS. He has gained a reputation of meeting deadlines and being courteous and respectful to everyone. After 12 consecutive years with Red Textas and with an extensive experience in the building surveying profession, Martin's contribution to our business has been invaluable and his common sense approach is a reflection of our business ideal.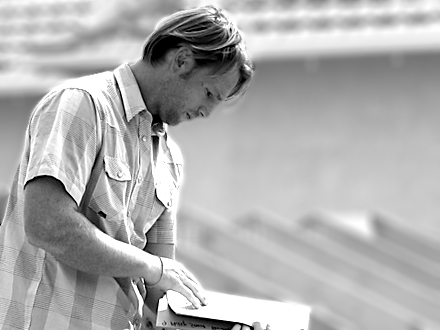 MICHAEL CRIPPS
Building Inspector
Michael (affectionately known as 'Mick' so as not to confuse) has had over 15 years experience in the building industry working for most of that as a full time carpenter/ foremen for high end residential projects in the south/eastern suburbs.
Seeking a career change in 2010, Mick went to university as a mature age student to obtain a Diploma of Building Surveying and also commenced working at Red Textas, initially as an assistant to the building surveyor. Within a short time after, he acquired his Building inspection qualification and was promoted to the position of building inspector.
Mick's role in the business is primarily to attend on site inspections at the mandatory building inspection stages and provide the appropriate service to our builders. He reports to the relevant building surveyor and has a close working relationship with our senior building inspector Martin Beech. He also provides the necessary 'added flexibility' in the business and the ability to maintain inspections 'in house' whilst fulfilling our regulatory obligations.
His vast building experience has made Mick an ideal fit for the role as building inspector. His boundless energy, good communication skills, practical thinking ability and up-beat persona has made him real asset to the company.
SEAN McDONNELL
Unlimited Building Surveyor ( BS U 43784) & Inspector ( INU 41175)
Sean has been a part of the Red Textas team since 2006. He has since completed his degrees in civil engineering degree (with honors) and commerce. Then to top it off, a Master's in Building Surveying.
In his first four years of casual employment, Sean's role was administration based, gaining valuable insight into the building surveying role and developing the ability to analyze and interpret plans and documents.
From 2010, Sean worked in a full time capacity as an assistant to the relevant building surveying – and took on the unofficial role of Building Code consultant providing valuable advice and assistance to our clients.
Today, Sean is fully qualified unlimited building surveyor who is integral to our main operation of issuing building permits.
His accurate and insightful advice has meant that our clients are always in the picture and can rely on our company to deliver on time.
Sean 's  enthusiasm for the building industry, the building surveying role and other related professions (i.e. town planning, energy efficiency, fire and structural engineering) has been an unexpected bonus to the company. He has an insatiable appetite to grasp and understand the Building Regulations which he has married with a high professional standard. He's already developed a reputation of being refreshingly patient, courteous and very knowledgeable.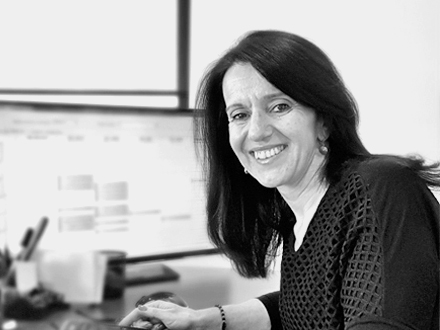 TOULA ANTONIADIS
Administration Manager
Toula comes to us with over 20 years of experience as an administrator in the construction industry.  She has worked for 16 years in civil and structural consulting engineering businesses and 5 years with quantity surveying organisations.  Her sound knowledge of administrative practices, procedures and processes will be invaluable to us in particular whilst going paperless/electronic.
Toula's role with Red Textas is to co-ordinate the office functions and contribute hands-on in all operational aspects, including financial management.
Her dedication and caring nature align perfectly with our values at Red Textas and she will be an asset to the Business going forward.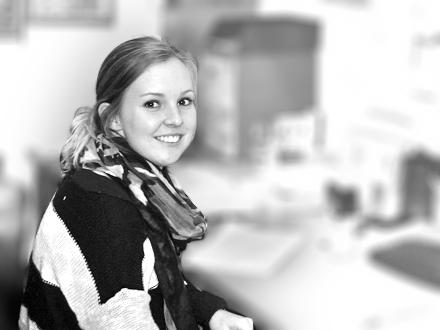 HALEY SHAW
Administration Assistant
Haley finished VCE in 2010 and commenced full time work soon after. She now works casually whilst undertaking part time studies in building design. Her primary role at red textas is to assist with administration, phone answering, preparation of building permits and applications.etc.  
Haley has proven to be a great asset to the business with her 'no fuss' approach, her ability to meet deadlines and general efficiency. Her knowledge about building surveying and the office systems means she is another of our 'all rounders'.